Following graduation from the University of Toronto with an apprenticeship to a German goldsmith in 1981, Susan then opened Paradigm Designs, creating handcrafted jewellery which sells across Canada. Her work won recognition in 2000 as part of Craft Ontario's "Looking Forward" exhibition, curated by the Victoria and Albert Museum in London, England and representing contemporary Canadian craft. Susan has a long history of working with Craft Ontario – she was chosen to be part of Craft Ontario's "Craft in the Making II" exhibition in 2003, then again for their juried exhibition "Ontario Craft '07", and is additionally one of only eight jewellers chosen to be part of their "8 x 10 Jewellery"exhibition in 2012.
Her pieces comprise part of the permanent contemporary Canadian silver collection at the Macdonald Stewart Art Centre in Guelph, Ontario.
Her jewellery is available directly from her home studio in Haliburton, Ontario, the Toronto One of a Kind Shows, the Craft Ontario Shop, and right here online at paradigmjewellery.com.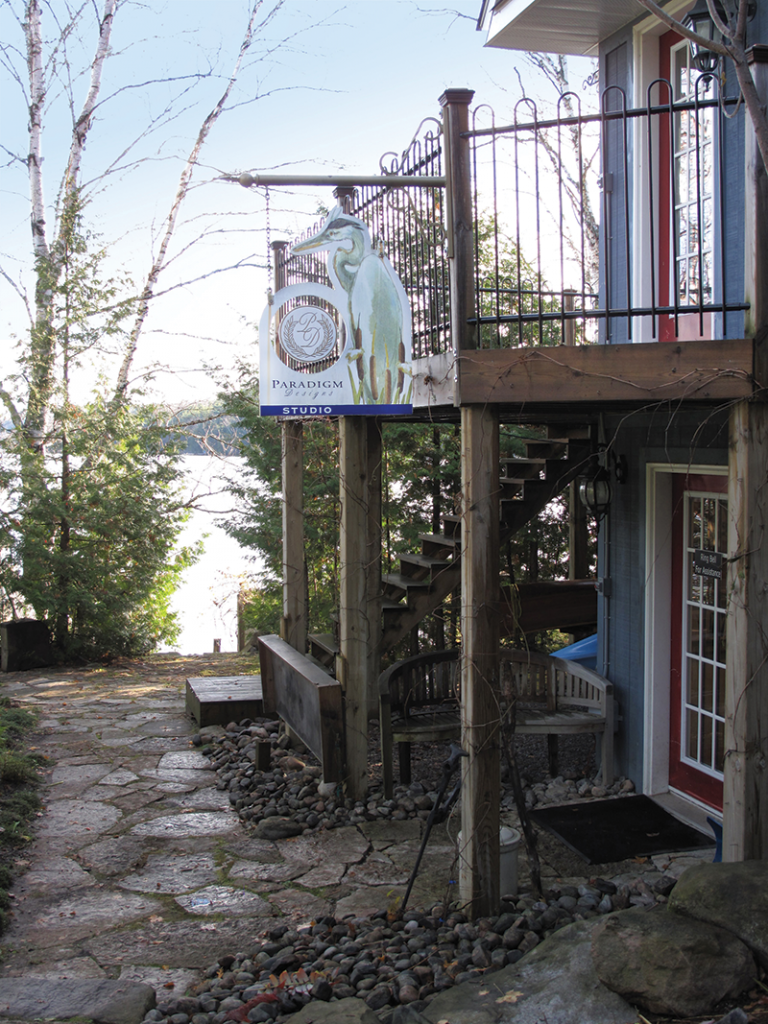 The studio & store is located on the shore of Lake Kashagawigamog in beautiful Haliburton, Ontario.
We're open year-round by chance or appointment.
1018 Cane Lane
Haliburton, Ontario, Canada
K0M 1S0
To book an appointment, please contact me using our contact form, or send an e-mail to
susan@paradigmjewellery.com
(705) 457-3759